Get MCT's powered-up mobile app, now with advanced debit card controls!
Update your app now to spend confidently with control, security and convenience.
Watch our tutorial video: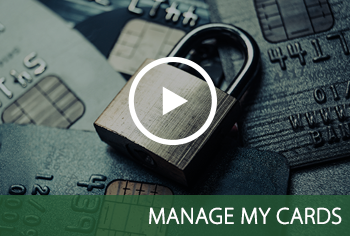 Download MCT's Mobile App to begin:
New Users: in the app, click "First Time User? Enroll Now" or enroll on a computer.
Note: Customers that have a MCT Business Debit Card, separate of any personal account, who want to manage their business debit card will need to separately install Fiserv's "CardValet" app at Apple or Google.
Control your debit card on your terms:
Turn your debit card on/off at your discretion.
Know which vendors store your debit card online.
Set spending limits based on location, amount, merchant type and transaction type.
Easily create travel plans.
Enhanced features enable a smoother user experience:
Access card details without needing your physical card.
Easily add your card to Apple Pay (iOS devices) or Google Pay (Android devices) for contactless payments.
Activate new debit cards and set a PIN with just a couple of clicks.
Deeper insights into YOUR spending:
Transactions will start populating going forward after your first use of the new "Cards" menu.
Gain total transparency into every transaction with clear merchant names.
Keep track of your spending: what, when and where.
View merchant name, logo, exact location on map and contact information.
Contact merchants directly based on transactions.
Use your card confidently with advanced fraud protection:
Immediately turn off a lost or stolen card.
Report lost or stolen cards in a couple of clicks.
Quickly change your PIN
Questions? Contact Us or visit an MCT Office to speak with one of our Personal Bankers.